Ted Goodden specializes in creating new stained glass panels for homes, public buildings and churches. Ted Goodden became interested in stained glass after visiting the studio of Theo Lubbers, a Dutch stained glass artist, in Montreal. At the time, Ted Goodden was studying at McGill University and was well on his way to becoming a clinical psychologist. When an apprenticeship for a stained glass artist became available, he was forced to make a difficult career decision. Ted undertook a three-year apprenticeship with Lubbers, concentrating on stained glass restoration work, as well as new stained glass pieces. Ted Goodden then took a stained glass apprenticeship for a year with Patrick Reyntiens, a stained glass artist in England. In 1979, Ted Goodden opened his own stained glass studio in the city where he was raised, London, Ontario. Each year, Ted Goodden undertakes about a dozen stained glass restoration projects and the same number of stained glass window repairs. He also designs stained glass pieces for new homes and specializes in creating transoms, sidelights, hallway windows and panels in stained glass.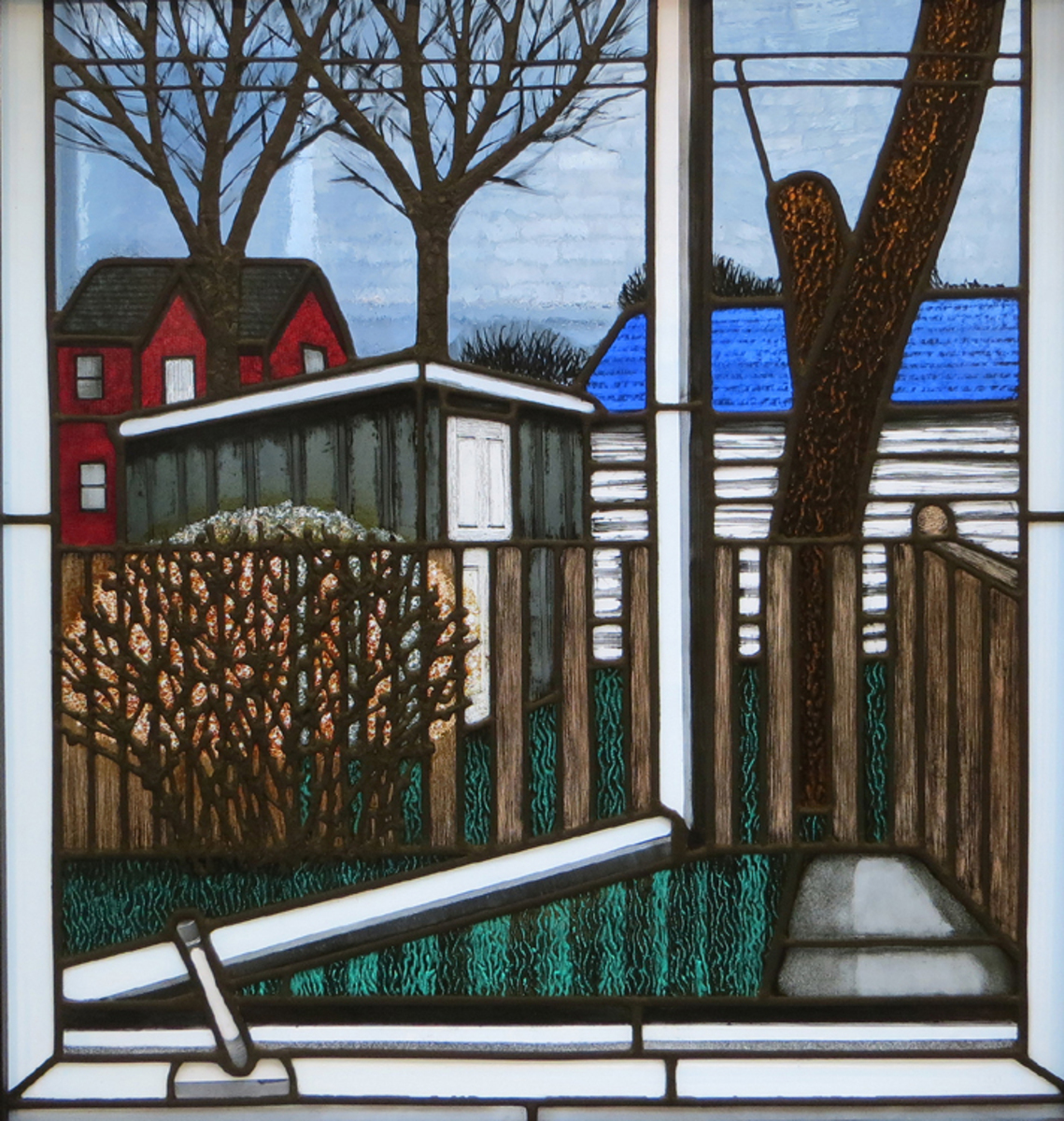 Subscribe To Our Newsletter
Sign up to recieve weekly updates and exhibition
announcements from Westland Gallery.
Sign up to receive weekly updates and exhibition announcements from Westland Gallery.