Clara Kim was born in South Korea. A fond memory of her childhood in GoHeung(고흥) was catching and feeding frogs in her Grandmother's pond. Chickens wandered around as freely as us children. Animals were her best friends in her childhood when she lost her mother and lost her speech for 8 months. Clara likes to project the emotions of human nature living in competitive societies into these animals. These animals represent the many people who live in a competitive society and satirize our short-sightedness of the future. She has been influenced by both the ancient Korean arts and contemporary western sensibilities and strives to bring together these two separate philosophies. She draws heavily from oriental style, but aiming to express a western feel. The scribble – like lines embody the human desire to be freed from restraints. Clara leverages a "scratching" technique on the paint, emulating the texture of ramie and hemp cloth, which Korean ancestors wore as summer clothes. Her work was selected for the City of Ottawa Art Collection by Direct Purchase Program, the Government of Ontario Art Collection and Korean Ambassador Art Collection. She received a Grant from the Canada Council for the Arts and has participated in Ottawa and Ontario public art and exhibited her work in Ontario, Quebec and Internationally in Switzerland and Korea.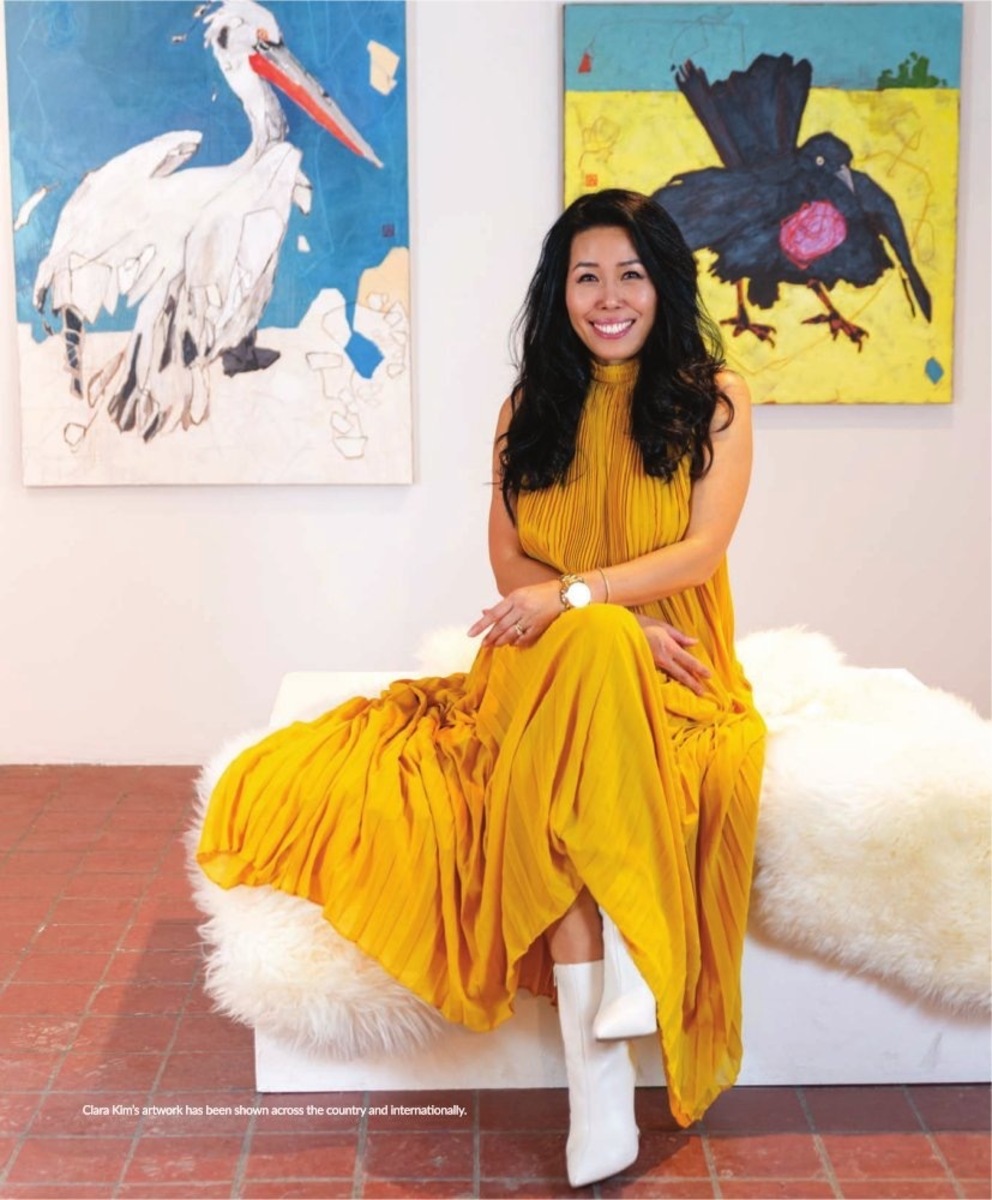 Subscribe To Our Newsletter
Sign up to recieve weekly updates and exhibition
announcements from Westland Gallery.
Sign up to receive weekly updates and exhibition announcements from Westland Gallery.