Herb Ariss (1916-2009 ) was born in Guelph, Ontario and as a youth, his family moved to Toronto. After high school graduation, he was selected to attend a special art course at Western Technical School under L. A. C. Panton and later enrolled at the Ontario College of Art. He served in the Canadian Army during the war and on his return, restarted his art studies at Northern Vocational School and attended the Ontario College of Education. Ariss taught briefly at Western Technical School before being hired in 1947 to teach at London's H. B. Beal Technical School, a position he held until his retirement in 1977. He was involved in many organizations at both the local and national levels: The Western Art League, the Art Advisory Committee of this Museum, the Canadian Society of Painters in Watercolour, the Canadian Group of Painters, The Canadian Society of Graphic Artists, the Ontario Society of Artists and the Royal Canadian Academy. He traveled widely in Canada and Europe, received several important mural commissions and honours. Ariss works in a wide variety of media: graphite, charcoal, pastel, mixed media and watercolour and is famous for his beautiful and magnificent daily journal entries. His representational style frequently makes allusions to artistic, historical and military figures which he admires from Ancient Art to those of the immediate past.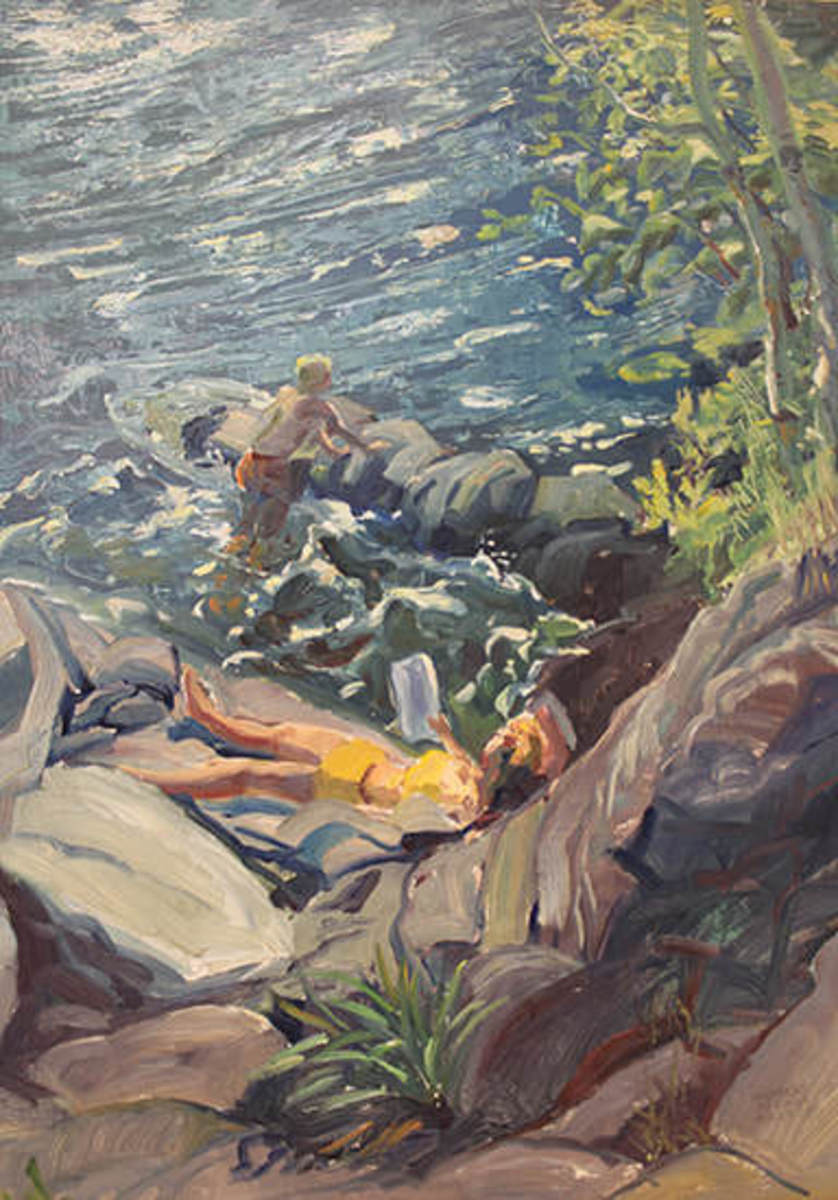 Available Artwork by Herb Ariss
Subscribe To Our Newsletter
Sign up to recieve weekly updates and exhibition
announcements from Westland Gallery.
Sign up to receive weekly updates and exhibition announcements from Westland Gallery.