Printmaking Workshop with Jen Hamilton – November 7th-28th 2023
Join Jen Hamilton for this four week printmaking Workshop. Tuesdays – 6:30-8:30pm, November 7th-28th 2023. Cost for Workshop is $200+hst Learn all about linocut printing with local Printmaker, Jen Hamilton.  This workshop will cover topics such as sketching for linocut, carving, inking and printing one colour as well as multi-colour prints. Student will have the chance to print by hand as well as with an etching press. You bring in your own source materials and we will translate them into prints. An award-winning printmaker from London, Ontario, Canada, Jen Hamilton's practice encompasses interdisciplinary modes.  Working in printmaking, painting, drawing and sculpture she explores themes of motherhood, genetic memory, stress and the unconscious.  Her work is exhibited both nationally and internationally and is held in both private and public collections. To see her work please visit www.jenhamilon.ca or visit her on Instagram @jenhamiltonart. The workshop runs Tuesday from 6:30-8:30 from November 7th-28th The Cost for the workshop is $200 and includes most supplies. Students will be responsible for purchasing Printmaking paper. Please note there are no refunds for Workshops. A credit will be issued if 48 hours notice is given for cancellation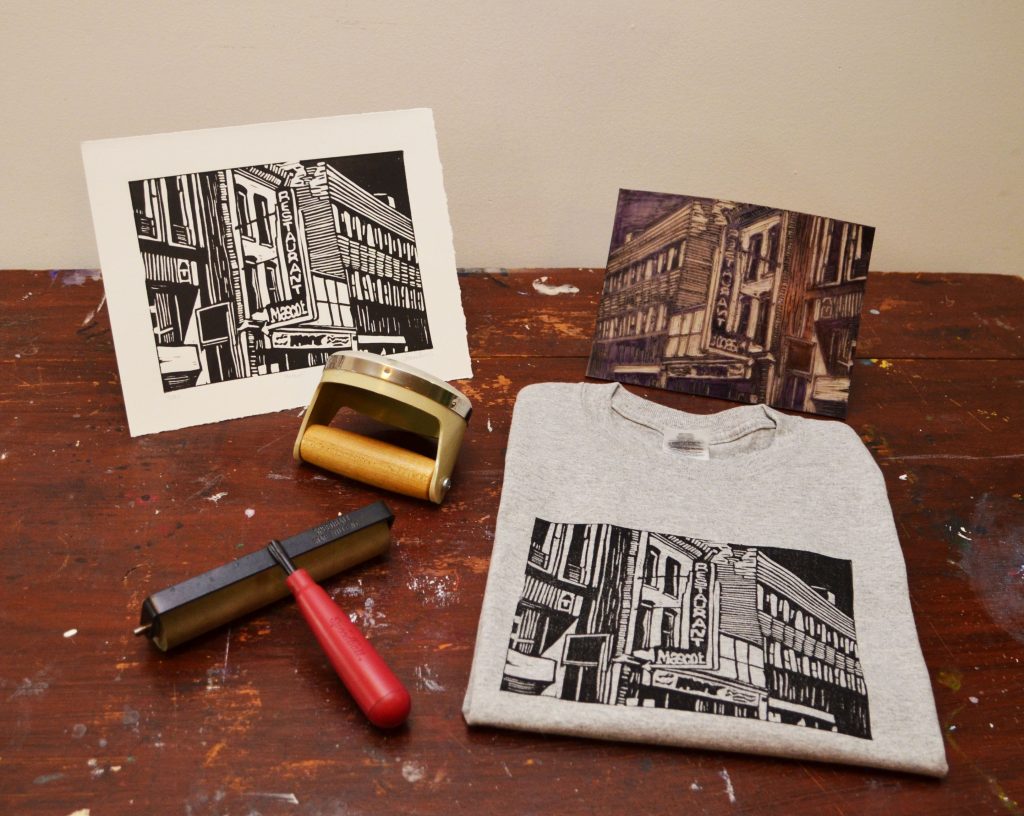 Encaustic Painting with Michaela Devine Altenburg
Join Michaeala Devine Altenburg at Westland Gallery for a 4 hour Beginner Encaustic Workshop. The workshop will run 1pm-5pm on Monday August 14th. Learn the art of painting with fire. Workshop attendees will learn how to add pigment to encaustic medium, apply and fuse encaustic medium, apply transfers, add texture, various surface treatments and create sgraffito designs in the wax.  The cost for this 4 hour workshop is $175+hst. The class will be limited to 6 participants. Please reach out to the gallery to reserve your spot.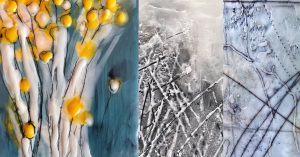 Sketching on Location with Kevin Bice
Join artist Kevin Bice for an on-location sketchbook workshop and mentoring session. Have you always wanted to start a sketching practice but never gotten started? Do you have a current practice but want help handling perspective, composing your image, or deciding on and simplifying subject matter? After spending some time on common techniques, participants will find a desired location in Wortley Village and settle in to work while Kevin makes rounds to each participant to address their individual goals and challenges. The workshop will conclude with a friendly critique. An indoor option will be provided in the event of bad weather. Students must bring a sketchbook and drawing tools of choice (Kevin uses pigment pens), and whatever is desired for working outdoors (stool, chair, easel, umbrella, sunhat). Sunday July 30th 9:30-11:30 am. $45+hst. Call 519 601-4420 to register.
Inspiration Station with Erica Dornbusch
Free yourself from creative block in this unique workshop with artist Erica Dornbusch! With fun creative prompts in a small group setting, participants will use their senses to create a personalized toolkit. Students will take home an inspiration packed handbook that can help get creatively motivated, unstuck or institute a structured creativity routine if desired. This participatory session will challenge participants to engage their art-self, get out of their comfort zone and invite a deeper dive into expanded ways of Seeing and Being through a variety of exercises. This class includes a welcome and instruction, independent work time and culminates in a group discussion. The provided workshop packet (yours to use and keep) includes a name tag, workshop outline, postcards, a mini sketch book, stickers, collage pieces, words and letters, several sheets of stiff paper and a unique-to-you mark making tools and media. Participants will be free to share as much or as little about their own creative process as they wish, depending on comfort level.  Thursday July 27th from 6:30 to 8:30 pm at Westland Gallery. $45 + HST. Call 519 601-4420 to register.
Fineliner Drawing with Anna Wilson
Explore the basics of drawing fruit and fungi with fineliner artist Anna Wilson. Anna will be teaching shading and drawing techniques suitable for pen and ink drawings, and how to create the common textures present in fruits and fungi. Open to all levels of experience. Thursday July 25th from 6:30 to 8:30 pm. Students must bring fineliner pen and paper or sketchbook. Inquire with the gallery for material recommendations.  $45 + HST. Call 519 601-4420 to register.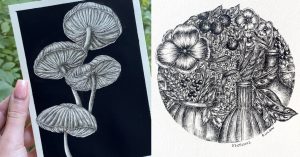 Water Meets Pigment – Painting with Petra Zantingh
In this special 4-hour workshop, artist Petra Zantingh will introduce participants to her unique mixed media process. Explore techniques for creating flowing, abstracted paintings using graphite, watercolour, gouache and inks on gesso'd wooden panels. In this slow way of working, participants will discover the fragile and mysterious relationship between pigment and water that creates subtle layers. Abstraction, contrast, and composition will be addressed. This class runs from 1 – 5 pm on Monday July 10th, at Westland Gallery. Most supplies are included. $110 + HST. Call 519 601-4420 to register.